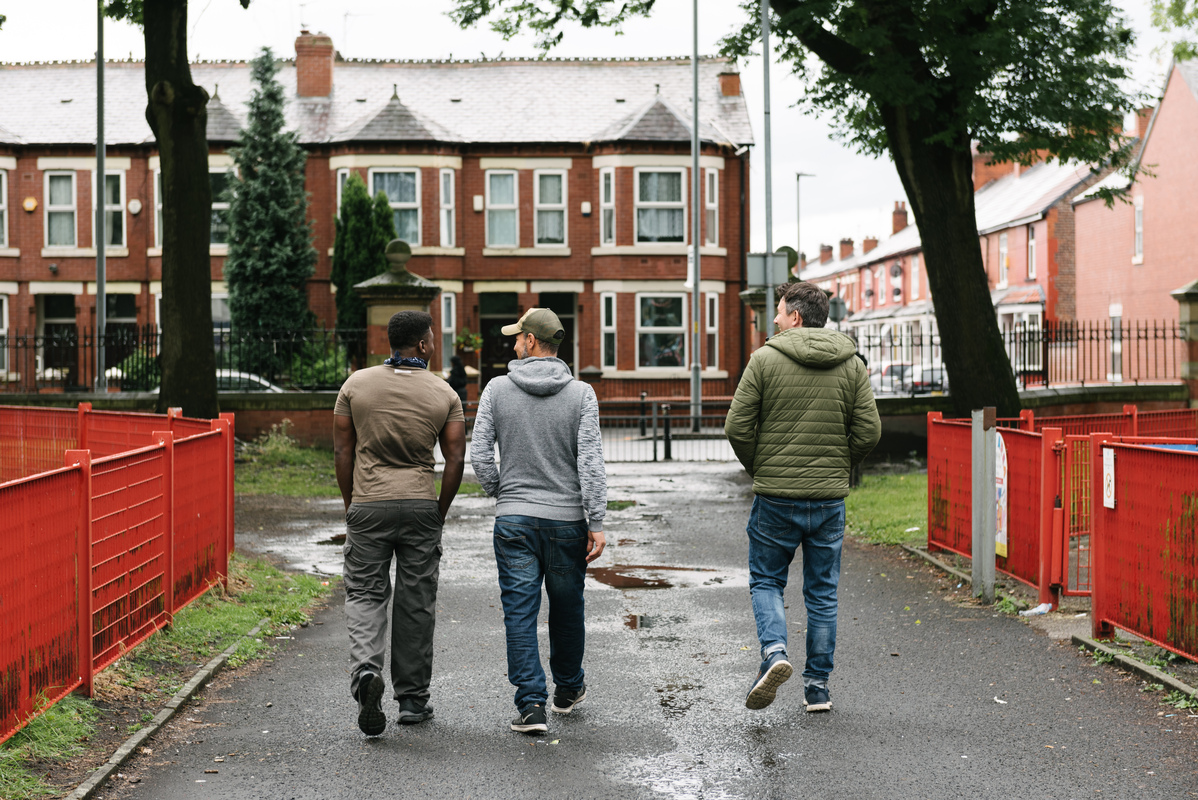 At the start of the pandemic I was living on the streets of Manchester. I used to go to places to get support, but gradually they started locking down and there was nowhere to go. For the first lockdown I was homeless on the streets. I had lived on the streets for five years and when I heard people saying we had to 'stay at home' I didn't know how I could do that because I didn't have a home.
During the first lockdown I was attacked on the street. I was taken to hospital because I was badly bleeding and I had blood coming out of my ear. When I left hospital I went back to sleeping on the streets. Sometimes I could not sleep because the pain would wake me up and because people passing kick you when you are sleeping. It was cold and raining, and I used to think that only God knows what would happen to me.

Eventually I went back to Cornerstone to ask for help. At night it felt too difficult for me and I knew that I needed a place to rest.
In January this year I was moved into a hotel. At that time I was still suffering and bleeding from the attack. At the hotel I met other people in a situation like mine and it was there that I found out about the Boaz Trust. Later that month I was able to move into the Boaz house. After that situation – being on the streets – to have a house and support was like 'wow.' I didn't know that Boaz existed. I had been homeless for so long and had never received anything like this before.
I have a lot of friends and I have met a lot of people. When I came to the UK I didn't speak any English at all. I started meeting people and learning English and now I understand a lot. I need support, but I can also help people just like people helped me.

Sometimes I wonder why I did not find Boaz sooner. When I moved to the hotel and met Boaz I suddenly saw a lot of good people around me.

Only God knows what will happen. Maybe everything will be okay, but we cannot know the future.