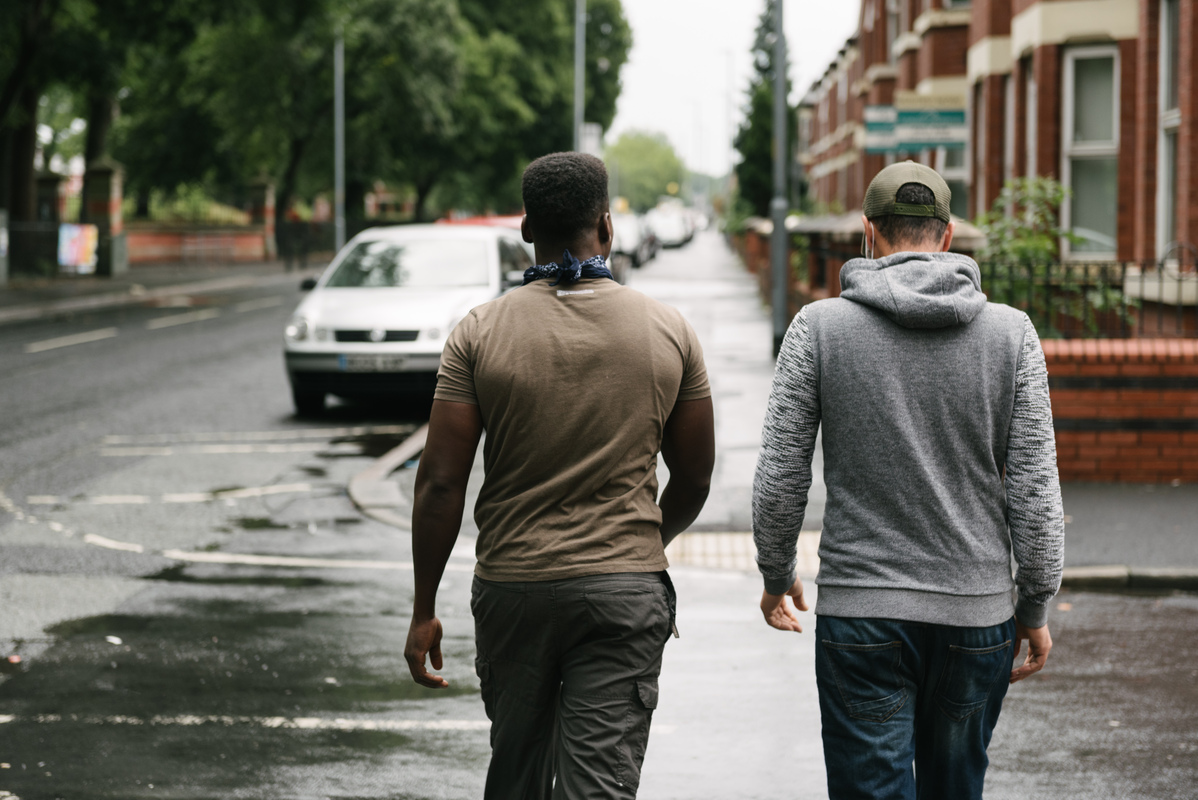 I found out about Boaz from some friends of mine who speak my language. I went to the Red Cross and they registered me with the Boaz night shelter. Immediately I received a message on my phone and it said 'welcome.' I always remembered that. They gave me an address for the meeting point and after that I went there and started staying in the night shelter.
I was there for two months. It was a good experience. We stayed in seven churches every week, a different one each night. People from the churches prepared food and the shelter. The people were very nice and very polite. It was a good experience for me. After two months I was given a room to stay in a Boaz house. I started living with three other friends, which was very nice.
It made a big difference to my life being given somewhere to stay. When you are in the night shelter you need to wake up early in the morning and leave that place. You don't know where you are going. For me, because my children are here, early morning I would go to their home and then take them to school, but it was difficult for those who didn't have anywhere to go, especially in the rain.

When I got the house it was a big relief. You can cook, you can stay at home with your friends, you can clean your clothes. It was a clean house and it made a big difference to me that I could live there. After I got the place I was then able to start thinking about my asylum claim. Boaz helped me to see a solicitor from GMIAU (Greater Manchester Immigration Aid Unit), start talking to them and slowly sort out my paperwork.

During Covid there was anxiety, but I was also happy because I had shelter. Boaz were like a true family. They were calling each of us. During that dangerous time, they were bringing food, checking on us. Really it was a lot. I think because we had that support it stopped us being scared. It was challenging, but we had somebody there to offer support.

When you are settled you can go to the next stage, but you can't think if you don't have shelter. When you are settled you can continue to the other things that you need to think about. That is why Boaz is a powerhouse for people who are destitute. GMIAU they did a good job for me as well. I was full of happiness when I got my status. You need to work to live. You need freedom. I'm a father of three and I need to work and change my life.

When I settle down completely, I will try to give back. I see advertisements around saying things like 'nine million people in the UK are lonely.' They might be elderly people and they might need support, so perhaps I can offer a cup of tea and a conversation. Boaz was my university. I learnt a lot of lessons from living in Boaz.

Now I am working and I am taking driving lessons. I have passed my theory exam. I would like to be a bus driver and then do charity work alongside that. As I learnt it from Boaz, I need to also give. As a Christian I want to give back. When you are going through this journey, many challenges will come. Prayer is important, speaking with God. Maybe the journey takes time, but I know that God was with me always. I am looking now at a bright future.