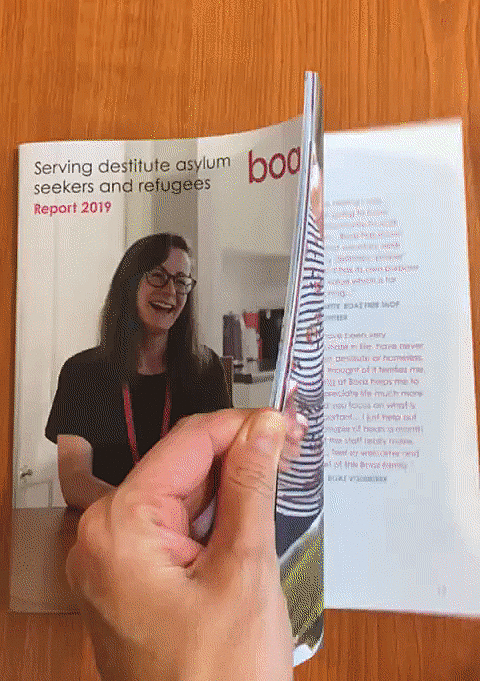 We're so excited to share our brand new report! It features tonnes of pictures, stories, facts and stats from Boaz during 2018-19; we really hope that it will encourage, motivate and inspire you.
One of those we hear from in the report is Ali, a night shelter guest, who had this to say:
"Boaz is an organisation which is another family to us and another home…a home away from home. We are treated like humans. They feed us, give us shelter. We are treated like we are part of them, and this is good for us."
If you haven't already picked one up at Family Night or received it in the post, please get in touch with Tim by emailing [email protected] and he'd love to post one out to you.
We know that some of our supporters have already taken some extra copies to pass on to their friends or to give out at churches or other community groups who have supported our work. If you'd like some extra copies, again, please just drop Tim an email.